Reading & Phonics at Mowlem
We aim to provide a learning environment that encourages all children to fully develop their ability to read. The skills that children develop in this area are necessary for all areas of the curriculum and are used throughout the school week. The specific teaching of reading takes place during daily Literacy lessons based on the National Literacy Strategy Framework/Tower Hamlets New Framework Exemplar Plans.
Children also have Guided Reading where the teacher provides support for small groups of readers as they learn to use various reading strategies (context clues, letter and sound relationships, word structure, etc.). Comprehension is also a key aspect of Guided Reading, whereby children develop a deeper understanding of the content they have read through careful and planned questioning.
Individual Reading is also a key aspect of our approach to teaching reading. Targeted children have the opportunity to read one-to-one with an adult. Not unlike Guided Reading, teaching children to use various reading strategies and comprehension are key aspects.
Each class has its own reading area, which we aim to make as inviting and stimulating as possible. Within each reading area there are leveled books that the children can access, as well as books of interest. There are also books available related to the current curriculum topic to extend children's interest and knowledge.
Children take their reading books home each day to practise their reading skills and share their learning with their families. A home school reading diary is provided for each child so that teachers and parents/carers can communicate about the progress that is being made.
Our school uses Letters and Sounds to teach reading (and writing). It is a phonics resource that was published in 2007 as part of the National Strategies initiative. It builds children's speaking and listening skills and prepares them for learning to read by developing their phonic knowledge and skills.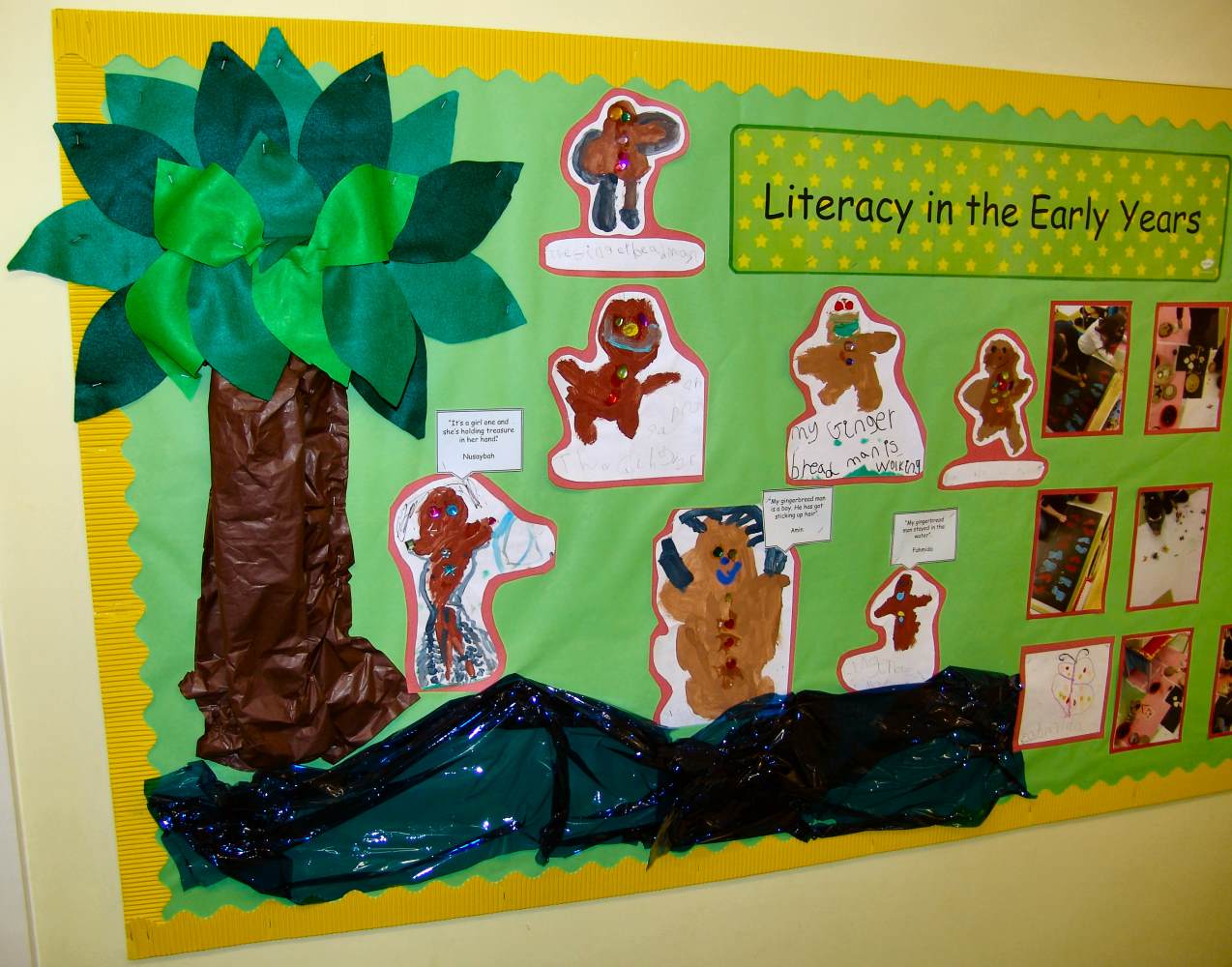 Children begin Phase One in Nursery and then they are taught the remaining phases in Reception and throughout Key Stage 1. Below is a summary of each phase:
| | |
| --- | --- |
| | Phonic Knowledge and Skills |
| Phase One | Seven aspects, including environmental sounds, instrumental sounds, body sounds, rhythm and rhyme, alliteration, voice sounds and oral blending (putting sounds together to make a word - for reading) and segmenting (splitting a word up into its separate sounds - for spelling). |
| Phase Two | Learning 19 letters of the alphabet and one sound for each. Blending sounds together to make words. Segmenting words into their separate sounds. Beginning to read simple captions. |
| Phase Three | The remaining 7 letters of the alphabet, one sound for each. Graphemes (written sounds) such as ch, oo, th representing the remaining phonemes (spoken sounds) not covered by single letters. Reading captions, sentences and questions. |
| Phase Four | Children learn to blend and segment longer words with adjacent consonants, e.g. swim, clap, jump. |
| Phase Five | Children learn more graphemes for the phonemes which they already know, plus different ways of pronouncing them. |
| Phase Six | Working on spelling, including prefixes and suffixes, doubling and dropping letters etc. |
The school uses a range of reading scheme texts for individual and guided reading, which are colour coded using book bands and Reading Recovery levels. They offer very specific levels and enable us to target children's individual needs. In addition to this, the children have access to a wide range of fiction and non-fiction from both the classroom and the library collections. All year groups have a set of core books which they are expected to read or have read to them throughout each year.
We feel that by using a range of different reading schemes children are able to consolidate their learning and develop a wide reading experience.